Back in the early 1980s four young men shared an interest in playing with toy soldiers, spaghetti westerns, Monty Pythons Flying Circus and old Western films. The leader of this little gang was the inspirational Ian Beck who devised a means of playing a game that combined elements of all four of those passions. To this end, he came up with an ingenious idea whereby all the players were on the same side and had to work cooperatively to defeat the Indians and defend the various civilians populating the table.
Our main aim at the time was to use them to stage a spectacular participation game to take around wargames shows, and while it was nice to see the work in print, the actual publication of the rules themselves was not the main object of the exercise. The original set was printed (and reprinted) by the long-defunct Tabletop Games and proved hugely successful. Ian's novel mechanics, exuberant writing style and flair for presentation made the whole concept an instant hit.
Very sadly, Ian died in a car accident in the mid-1980s. This was a huge loss to his family, his many friends and the wargames hobby as a whole. His ability to come up with novel ideas and concepts and express them clearly and with style has never been matched.
The Pony Wars rules themselves have been out of print for many years. Remaining copies are now collector's items and extremely rare. Owners tend to hang on their precious copies!
Requests for a reprint of the rules have become more frequent over the years, and as a result, the three remaining members of that little group are arranging a one-off edition, which will be made available via subscription.
The new edition will be a faithful reproduction of the original rules with nothing changed or added. However, we will bring it up to modern production standards with a professional layout, full-colour printing and hardback covers. Some acknowledgement to the development of the hobby will be made with appendices offering some options for streamlining certain aspects of play and using the rules for other sized figures than the original 15mm. To accompany the rulebook there will be a double-sized deck of full colour, laminated incident cards.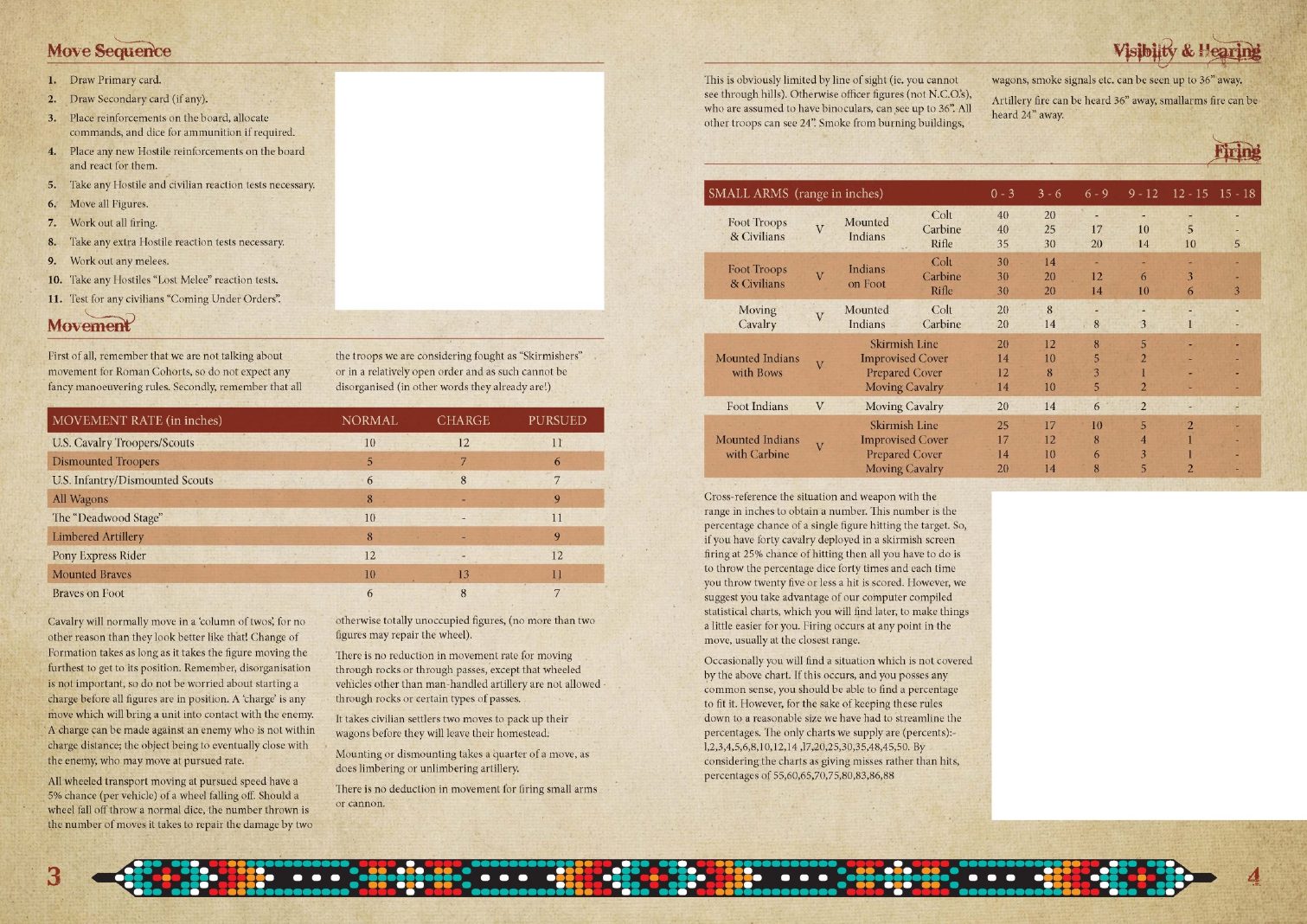 Pre-Order Subscriptions have now closed!
Thank you to everyone who placed their pre-order, updates will be posted as they come in!